The Fuller Youth Institute is a team of researchers, creatives, church leaders and dreamers who believe in helping churches unleash the passion and potential of young people everywhere.
Kara Eckmann Powell, PhD
Executive Director
Dr. Kara Powell is the Executive Director of the Fuller Youth Institute (FYI) and a faculty member at Fuller Theological Seminary. Named by Christianity Today as one of "50 Women You Should Know," Kara serves as a Youth and Family Strategist for Orange, and also speaks regularly at parenting and leadership conferences. Kara is the author or coauthor of a number of books, including Growing Young, The Sticky Faith Guide for Your Family, Sticky Faith Curriculum, Can I Ask That?, Deep Justice Journeys, Deep Justice in a Broken World, Deep Ministry in a Shallow World, and the Good Sex Youth Ministry Curriculum.
Brad Griffin, MDiv
Director
Brad M. Griffin is the Director of the Fuller Youth Institute, where he develops research-based training for youth workers and parents. A speaker, blogger, and volunteer youth pastor, Brad is the coauthor of Growing Young, several Sticky Faith ​books, Right Click: Parenting Your Teenager in a Digital Media World, and the series Can I Ask That?: 8 Hard Questions about God and Faith. Brad and his family live in Southern California.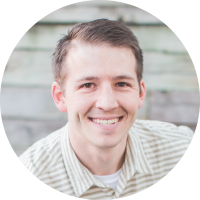 Jake Mulder
Director of Strategic Initiatives
Jake Mulder is the Director of Strategic Initiatives at the Fuller Youth Institute (FYI), where he oversees business administration, coordinates new research, develops resources, and helps the team think strategically. He is a graduate of Fuller Theological Seminary (master of divinity) and Western Michigan University (bachelor of business administration in finance) and is pursuing a PhD at Fuller. Passionate about helping individuals and organizations achieve their full potential, he is the coauthor of the forthcoming Growing Young (fall 2016). Jake has worked in a variety of ministry and professional roles, including as a Financial Analyst, Youth Pastor in the Reformed Church of America, Ministry Director with Youth for Christ, and missionary with Youth With A Mission (YWAM) in Europe and Asia.
Steve Argue, PhD
Applied Research Strategist
Steven Argue, PhD [Michigan State University] is the Applied Research Strategist for the Fuller Youth Institute and Associate Professor of Youth, Family, and Culture at Fuller Theological Seminary. Steve researches, speaks, and writes on adolescent and emerging adult spirituality. He has served as a pastor on the Lead Team at Mars Hill Bible Church [Grand Rapids, MI]; coaches and trains church leaders and volunteers; and has been invested in youth ministry conversation for over 20 years. Follow Steven Argue on Twitter.
Irene M. Cho, MDiv
Program Manager, UYM
Irene Cho serves as the Program Manager for the Fuller Youth Institute (FYI). She holds a Master of Divinity from Talbot Theological Seminary, a BA in Christian Education from Biola University, and is a PhD student in Fuller's School of Intercultural Studies. At FYI Irene is the point person for the Urban Youth Ministry Certificate program, event planning, and FYI systems overall. Having served over 24 years in youth ministry, Irene speaks all over the country at multiple national conferences to both youth workers and youth students, written various curricula, and consults for many youth ministries and advisory boards. Her passion is for the misfits of the world and to bring the gospel message to those who seem to fall through the cracks. In her spare time, she is preparing her upcoming September wedding and tries to find time to sleep, eat, and be merry with friends and family.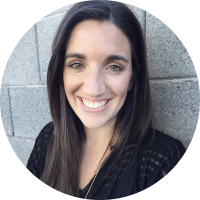 Macy Phenix Davis
Creative Lead
Macy holds a Bachelors degree in Studio Art with an emphasis in Graphic Design and a minor in Business Administration from Baylor University. Macy is currently the lead designer at the Fuller Youth Institute where she creates and manages the design of the FYI brand through its resources, online presence, and various creative needs. Macy lives and works from her home in Dallas, Texas where she currently resides with her husband Jarrett and her daughter Adelina.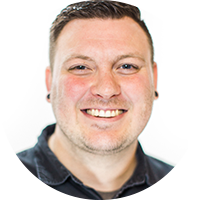 Matthew Deprez
Church Engagement Specialist
As the Church Engagement Specialist, Matthew equips, trains and resources churches from around the country, while also leading FYI's cohorts. Holding a Master's in Children, Youth and Family Ministry (Wesley Seminary), Matthew speaks internationally at colleges, conferences, and churches on issues surrounding intergenerational and family ministry. He has over 12 years of pastoral ministry experience as an ordained minister in the Wesleyan Church and is the author, or coauthor, of multiple books. Matthew lives in Grand Rapids, MI, with his wife, Megan, and have adopted both of their sons, Isaiah and Silas.
Tyler Greenway, PhD
Research Director
Tyler Greenway serves as the Research Coordinator at FYI. He holds a Master of Divinity from Calvin Theological Seminary and a Master of Arts in Psychological Science from Fuller Theological Seminary. He is currently pursuing his PhD in Psychological Science at Fuller. At FYI, Tyler supports various research activities including literature review, grant writing, study design, data collection and management, statistical analysis, and presenting and publishing results. On a good day, he also brews a mean cup of coffee for the office. Tyler and his wife are originally from West Michigan but now live in Pasadena with their son.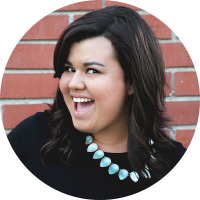 Jennifer A. Guerra Aldana, MDiv
Coordinator of Multicultural Initiatives
Coordinadora de Iniciativas Multiculturales
다문화 이니셔티브 코디네이터
多元文化企劃專員
Jennifer A. Guerra Aldana, originally from Guatemala, grew up in Southern California as the daughter of church planters. Jennifer received her B.A in Social Work from Point Loma Nazarene University and served as a youth pastor and social worker in San Diego county. Jennifer is pursuing ordination and serves as the associate pastor of La Fuente Ministries- a bilingual, intercultural ministry of Pasadena First Church of the Nazarene and is working towards her Masters of Divinity from Fuller Theological Seminary. Her passions include leadership training, intercultural youth spiritual formation and bilingual ministries.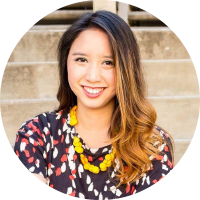 Daisy Rosales
Marketing Lead
Daisy Rosales is a proud San Francisco native learning to love Southern California. The best part of her job at FYI is collaborating with an uber-talented creative team to tell our story to the world. As marketing coordinator, she helps develop written content, product launch strategies, and overall brand identity. Daisy holds a B.A. in history from Harvard, where she wrote a 120-page thesis that no one will ever read. She is passionate about travel, coffee, and gathering friends around the table. Find her on Instagram at @simplicityrelished.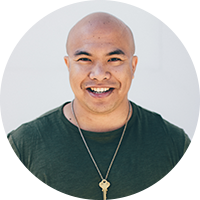 Giovanny Panginda, MDiv
Project Coordinator
Giovanny was born in Indonesia, but grew up in Southern California. He is the Intern for the Fuller Youth Institute and supports team members. Giovanny holds a BA in Psychology and Sociology from the University of California Los Angeles (UCLA), and is currently working on an M. Div with an emphasis on Asian American Context from Fuller Theological Seminary. He also serves as a youth pastor for two Indonesian churches. Giovanny is passionate about photography and going on adventures with friends to find food, coffee, and hiking spots, which just so happens to be some of the subject matter you'll find on his Instagram.
Caleb Roose
Project Coordinator, YMI and MIYA
Caleb is the Project Coordinator for the Youth Ministry Innovations (YMI) and Ministry Innovations with Young Adults (MIYA) research projects. Prior to joining the Fuller Youth Institute team, Caleb served as the Associate Pastor of Administration and Discipleship at his church, where he managed the staff, church business, taught classes, developed the small group ministry and curricula, led the young adult group, and served as an interim youth pastor. After traveling abroad as a missionary, managing an after-school program start-up company, and serving as an associate pastor, Caleb is excited to utilize his experience to coordinate FYI's next two projects. Caleb studied Biblical Studies and Theology at Biola University and is currently a Master of Divinity Student at Fuller Theological Seminary. When he is not working or studying, Caleb enjoys rock climbing, playing basketball, board games, and spending time with his wife. He also anticipates enjoying time with his baby after her birth in February, 2017!
Advisory Council
Scott Cormode, PhD, Academic Dean & Hugh De Pree Professor of Leadership Development
Mari Clements, PhD, Dean of the School of Psychology
Joel Green, PhD, Dean of the School of Theology & Professor of NT Interpretation
Scott Sunquist, PhD, Dean of the School of Intercultural Studies
Chapman "Chap" Clark, PhD, Professor of Youth, Family, and Culture
Jude Tiersma Watson, PhD, Associate Professor of Urban Mission
Pam King, PhD, Associate Professor of Marriage and Family Studies
Dave Scott, PhD, Assoc Dir of the Center for Missiological Research (CMR) & A. Professor of Intercultural Studies & Children at Risk
Mary Andringa
Steven Argue
Judy Bergman
April Diaz
Megan Hutchinson
Wally Hawley
Ken Knipp
Mark Maines
Christa Peitzman
Linda Prinn
Albert Tate
Jeremy Taylor
Cindy Go
Jeff Wright
Tim Galleher
Jeff Mattesich
Judi Shupper